Padding Coverage

Padding Coverage
RoHS (Restriction of Hazardous Substances)

RoHS

(Restriction

of
Hazardous

Substances)
DFARS (Defense Acquisition Regulations Supplement)

DFARS

(Defense

Acquisition

Regulations

Supplement)
REACH (Registration, Evaluation, Authorization and Restriction of Chemicals)

REACH

(Registration,




Evaluation,

Authorization
and Restriction of

Chemicals)
Vibration-Damping

Palm Protectors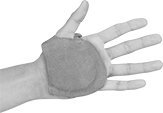 A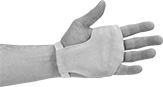 B
Minimize hand fatigue while operating rivet guns, jackhammers, and other power tools that produce high levels of vibration.
Style B conform to your hand and provide more coverage on the upper palm than other palm protectors.
Palm Protectors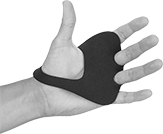 Foam padding prevents palm blistering caused by repetitive actions and heavy lifting. These guards can be worn inside other gloves for additional protection.
Material
Coverage
Color
Size
Pair

Nylon Fabric

Foam
Palm
Black
One Size
0000000
000000