Hydraulic Jack Oil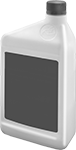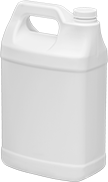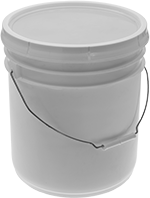 This heavy-duty, high-pressure oil protects hydraulic jacks from corrosion and wear.
Viscosity is the thickness of an oil. The higher the grade, the thicker the oil, and the less it flows.
Oil with zinc has additional wear-resistant properties to keep hydraulic pumps and equipment working, even in high-pressure systems.
Each
ISO
SAE
SSU
Size
Type

Temp.




Range,

°F

Color
With
Detergent
Each

Lubriplate Hydraulic Jack

Oil—

Mineral Base

Oil,

Zinc Additive

32
10W
160 @ 100° F
32 fl. oz.
Bottle
-10° to 180°
Orange
No
0000000
000000
32
10W
160 @ 100° F
1 gal.
Jug
-10° to 180°
Orange
No
0000000
00000
32
10W
160 @ 100° F
5 gal.
Pail
-10° to 180°
Orange
No
0000000
000000