Penetrating Lubricants
Cut through dirt, grease, and rust, loosen stuck fasteners, and protect tools and equipment with these thin, multipurpose lubricants.
Aerosol cans with a flip-up straw have a straw that's attached to the nozzle, so it won't get lost. Raise it for precision dispensing; lower it for storage or to dispense lubricant as a spray.
Lubricants cannot be sold to the listed regions due to import regulations, product labeling requirements, or regulatory limits on VOCs (volatile organic compounds).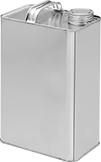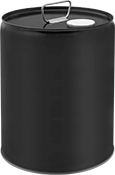 WD-40 stops squeaks, frees sticky mechanisms, loosens rusted parts, protects against corrosion, and displaces moisture.Optional spray bottle can be refilled with WD-40 from a can or drum.
Each
Size
Net
Weight
Type
Features

Temp.




Range,

°F

Cannot Be Sold To
Each
__
3 oz.
Aerosol Can
__
-10° to 200°
Canada, Mexico
0000000
00000
__
8 oz.
Aerosol Can
Flip-Up Straw
-10° to 200°
Canada, Mexico
0000000
0000
__
11 oz.
Aerosol Can
Flip-Up Straw
-10° to 200°
Canada, Mexico
0000000
0000
__
12 oz.
Aerosol Can
Flip-Up Straw
-10° to 200°
Canada, Mexico
0000000
00000
1 gal.
__
Can
__
-10° to 200°
Canada, Mexico
0000000
00000
5 gal.
__
Drum
__
-10° to 200°
Canada, Mexico
0000000
000000
55 gal.
__
Drum
__
-10° to 200°
Canada, Mexico
0000000
00000000
Package
Size
Net
Weight
Type
Features

Temp.




Range,

°F

Cannot Be Sold To

Pkg.




Qty.

Pkg.

__
3 oz.
Aerosol Can
__
-10° to 200°
Canada, Mexico
12
00000000
000000
__
8 oz.
Aerosol Can
Flip-Up Straw
-10° to 200°
Canada, Mexico
12
00000000
00000
__
11 oz.
Aerosol Can
Flip-Up Straw
-10° to 200°
Canada, Mexico
12
00000000
000000
__
12 oz.
Aerosol Can
Flip-Up Straw
-10° to 200°
Canada, Mexico
12
00000000
000000
1 gal.
__
Can
__
-10° to 200°
Canada, Mexico
4
00000000
000000