Stabilizing Anchors for Ladders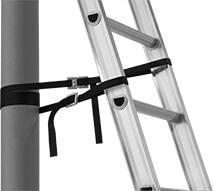 A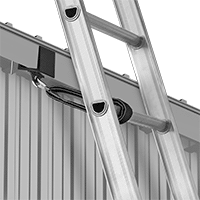 B
Secure your ladder to a fixed structure to keep it stable.
Style A cinch the ladder to any diameter pole, such as electrical and telephone poles. Pull the straps through the buckles to quickly tighten them for a secure hold.
Style B anchor the ladder to the eave of a roof. Clamp the bracket to the roof eave, clip the included hook and loop strap to the bracket, and wrap the strap around a ladder rung to pull it tight.