Metal-Free

Antiseize Lubricants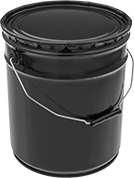 Free of metal particles, these lubricants won't react with stainless steel. Also known as thread lubricants, antiseize lubricants prevent threaded fasteners and close-fitting parts from locking together due to corrosion, contamination, or heat.
Lubricants with graphite have good chemical and corrosion resistance, along with excellent temperature resistance. Lubricants with calcium fluoride can be used with plastic, rubber, and other nonmetallic material.
Each
Size,




fl.

oz.

Net

Weight,




lbs.

Type
Additive

Temp.




Range,

°F

Color
Compatible With
Each

Loctite® LB 8009 Heavy Duty

Anti-Seize

__
45
Pail
Calcium Fluoride, Graphite
-20° to 2395°
Gray
Aluminum, Brass, Carbide, Cast Iron, Copper, Iron, Nickel, Stainless Steel, Steel, Titanium
00000000
000000000
1
__
Tube
Calcium Fluoride, Graphite
-20° to 2395°
Gray
Aluminum, Brass, Carbide, Cast Iron, Copper, Iron, Nickel, Stainless Steel, Steel, Titanium
0000000
00000
7
__
Brush-Top Tube
Calcium Fluoride, Graphite
-20° to 2395°
Gray
Aluminum, Brass, Carbide, Cast Iron, Copper, Iron, Nickel, Stainless Steel, Steel, Titanium
0000000
00000
9
__
Brush-Top Can
Calcium Fluoride, Graphite
-20° to 2395°
Gray
Aluminum, Brass, Carbide, Cast Iron, Copper, Iron, Nickel, Stainless Steel, Steel, Titanium
00000000
00000
18
__
Brush-Top Can
Calcium Fluoride, Graphite
-20° to 2395°
Gray
Aluminum, Brass, Carbide, Cast Iron, Copper, Iron, Nickel, Stainless Steel, Steel, Titanium
00000000
00000
35
__
Can
Calcium Fluoride, Graphite
-20° to 2395°
Gray
Aluminum, Brass, Carbide, Cast Iron, Copper, Iron, Nickel, Stainless Steel, Steel, Titanium
00000000
000000
Package
Size,




fl.

oz.

Type
Additive

Temp.




Range,

°F

Color
Compatible With

Pkg.




Qty.

Pkg.

Loctite® LB 8009 Heavy Duty

Anti-Seize

7
Brush-Top Tube
Calcium Fluoride, Graphite
-20° to 2395°
Gray
Aluminum, Brass, Carbide, Cast Iron, Copper, Iron, Nickel, Stainless Steel, Steel, Titanium
12
0000000
0000000