Food Industry Petroleum Jelly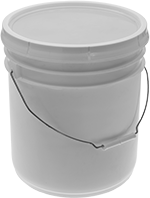 For use in food-processing and preparation areas, this petroleum jelly is NSF registered H1 for incidental food contact. Brush it on most metal surfaces to provide a layer of protection against corrosion.
Petroleum jelly lubricates most efficiently below the maximum temperature. Melting temperature is the point at which it will fail and run out of equipment, leaving it to run dry.
Base Oil
Net

Weight,




lbs.

Type

Temp.

Range,

°F

Melting


Temp.,

°F

Color
Specifications Met
Each

Petroleum Wax Thickener

Mineral
35
Pail
Not Rated to 130°
130°
White
NSF Registered H1

000000
0000000