Hydraulic and Way Oil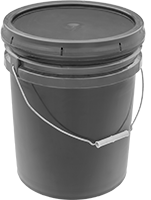 Use this oil in machines that require the same lubricant for both their hydraulic and way systems. Antiwear and oxidation-resistant additives make it work well with hydraulic systems, while moly gives it the high load-carrying ability required by way systems.
Viscosity is the thickness of an oil. The higher the grade, the thicker the oil, and the less it flows.