Milling,

Turning,

and Sawing Lubricants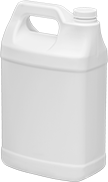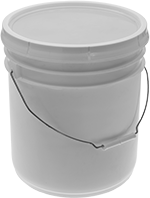 These lubricants reduce friction between your cutting tool and workpiece to make cutting cycles faster and easier, improve surface finishes, and extend tool life. They are chlorine free for use where chlorine waste disposal is a concern.
Lubricants with sulfur resist high pressure and are for use with difficult-to-machine material, such as stainless steel and hard metal.
Lubricants for use with cast iron, stainless steel, and steel will stain other metal. Use them at full strength or blended with other oil.
Apply Cool Tool II directly to your cutting tool. Use at full strength.
Lubricants that cannot be sold to the regions listed exceed local regulatory limits on VOCs (volatile organic compounds).
Size
Net
Weight
Type
Additive
Compatible
With
Cannot
Be
Sold To
Each

Pkg.




Qty.

Pkg.

Cool Tool II

4 fl. oz.
__
Squeeze Bottle
Sulfur
Aluminum, Brass, Carbide, Cast Iron, Copper, Stainless Steel, Steel, Titanium
CA
00000000
00000
24
000000000
0000000
__
12.5 oz.
Aerosol Can
Sulfur
Aluminum, Brass, Carbide, Cast Iron, Copper, Stainless Steel, Steel, Titanium
__
00000000
00000
12
000000000
000000
16 fl. oz.
__
Jug
Sulfur
Aluminum, Brass, Carbide, Cast Iron, Copper, Stainless Steel, Steel, Titanium
CA
00000000
00000
12
000000000
000000
1 gal.
__
Jug
Sulfur
Aluminum, Brass, Carbide, Cast Iron, Copper, Stainless Steel, Steel, Titanium
CA
00000000
000000
2
000000000
000000
5 gal.
__
Pail
Sulfur
Aluminum, Brass, Carbide, Cast Iron, Copper, Stainless Steel, Steel, Titanium
CA
00000000
000000
__
000000
00