Milling,

Drilling,

and Turning Coolants for

Micro-Drop

Dispensers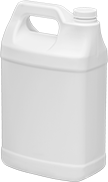 Micro-drop coolant dispensers (sold separately) reduce heat with small, controlled droplets of coolant and air that dissipate heat and resist misting. Because only a small amount of coolant is used, they're easy to clean up. Use for small jobs. They prevent corrosion and inhibit bacteria growth to prevent foul odors. They are chlorine free for use where chlorine waste disposal is a concern. Use at full strength.
Synthetic-oil-based coolants are made with sulfur to handle demanding cuts with hard material. Vegetable-oil-based coolants are slipperier than synthetic-oil-based coolants, but they break down more quickly. They are sulfur free.