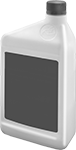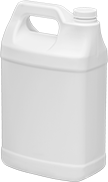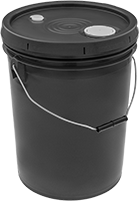 Phosphorus additives give this oil the strength it needs for use in worm gears.
Viscosity is the thickness of an oil. The higher the grade, the thicker the oil, and the less it flows.
Weld load measures an oil's ability to withstand pressure in kilograms of force (kgf). The higher the rating, the more pressure the oil can withstand.
ISO
AGMA
SAE
SSU
Size
Type
Additive

Temp.




Range,




°F

Weld


Load,


kgf
Color
With
Detergent
Each

Pkg.




Qty.

Pkg.

Lubriplate Synthetic Worm

Gear—

Synthetic Base Oil

460
7
140
2190 @ 100° F
__
__
Phosphorus
-30° to 180°
160
Yellow
No
00000000
00
__
000000
00
460
7
140
2190 @ 100° F
32 fl. oz.
Bottle
Phosphorus
-30° to 180°
160
Yellow
No
0000000
000000
12
0000000
0000000
460
7
140
2190 @ 100° F
1 gal.
Jug
Phosphorus
-30° to 180°
160
Yellow
No
0000000
000000
4
0000000
000000
460
7
140
2190 @ 100° F
5 gal.
Pail
Phosphorus
-30° to 180°
160
Yellow
No
0000000
000000
__
000000
00