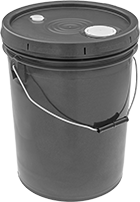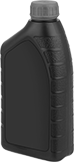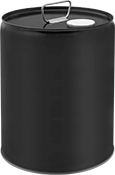 Reduce wear on rings, cylinders, and other moving parts in most major manufacturers' air compressors.
Viscosity is the thickness of an oil. The higher the grade, the thicker the oil, and the less it flows.
Mineral oil is derived from petroleum and is more economical than synthetic oil. Synthetic oil lasts longer than mineral oil and withstands a wider range of temperatures.
Each
ISO
AGMA
SAE
SSU
Size
Type

Temp.




Range,

°F

Color
With
Detergent
Each

Mobil Rarus

427—

Mineral Base Oil

100
3
30
530 @ 100° F
5 gal.
Pail
20° to 150°
Amber
No
0000000
0000000
100
3
30
530 @ 100° F
32 oz.
Bottle
20° to 150°
Amber
No
0000000
00000

Mobil Rarus

824—

Synthetic Base Oil

32
__
__
135 @ 100° F
5 gal.
Drum
-45° to 250°
Yellow
No
0000000
000000

Mobil Rarus

827—

Synthetic Base Oil

100
3
30
490 @ 100° F
5 gal.
Pail
-10° to 250°
Yellow
No
0000000
000000
Package
ISO
AGMA
SAE
SSU
Size
Type

Temp.




Range,

°F

Color
With
Detergent

Pkg.




Qty.

Pkg.

Mobil Rarus

427—

Mineral Base Oil

100
3
30
530 @ 100° F
32 oz.
Bottle
20° to 150°
Amber
No
6
00000000
000000