Bearing Oil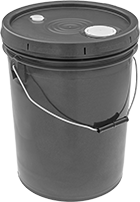 Also known as spindle oil, this thin oil penetrates tight spaces and forms a light film to lubricate angular bearings used in high-speed applications, such as in machine tools.
Viscosity is the thickness of an oil. The higher the grade, the thicker the oil, and the less it flows.
Mineral oil is derived from petroleum and is more economical than synthetic oil.
ISO
SAE
SSU

Size,




gal.

Type

Temp.

Range,

°F

Color
With
Detergent
Each

Mobil Velocite

No.

10—

Mineral Base Oil

22
5W
110 @ 100° F
5
Pail
0° to Not Rated
Amber
No
0000000
0000000