Milling,

Drilling,

and Turning Coolants for Misting Systems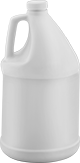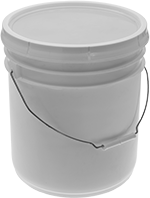 Misting coolant dispensers (sold separately) use considerably less coolant than flood systems while still cooling intermittent machine cycles. Made of synthetic base oil, these coolants have excellent cooling properties to prolong tool life, are long lasting, and prevent corrosion. They inhibit bacteria growth to prevent foul odors. All are chlorine free, for use where chlorine waste disposal is a concern, and sulfur free. Dilute with water.
Kool Mist Formula 78 is for use with soft metal, such as aluminum and brass, or for short jobs with hard metal.
Each
Size
Type
Compatible With
Each

Kool Mist Formula

78—

Synthetic Base Oil

4 fl. oz.
Bottle
Aluminum, Brass, Carbide, Cast Iron, Copper, Stainless Steel, Steel, Titanium
000000000
000000
1 gal.
Jug
Aluminum, Brass, Carbide, Cast Iron, Copper, Stainless Steel, Steel, Titanium
00000000
00000
5 gal.
Pail
Aluminum, Brass, Carbide, Cast Iron, Copper, Stainless Steel, Steel, Titanium
00000000
000000
Package
Size
Type
Compatible With

Pkg.




Qty.

Pkg.

Kool Mist Formula

78—

Synthetic Base Oil

1 gal.
Jug
Aluminum, Brass, Carbide, Cast Iron, Copper, Stainless Steel, Steel, Titanium
4
000000000
0000000