Milling,

Turning,

and Sawing Lubricants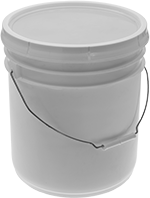 These lubricants reduce friction between your cutting tool and workpiece to make cutting cycles faster and easier, improve surface finishes, and extend tool life. They are chlorine free for use where chlorine waste disposal is a concern.
Lubricants for use with cast iron, stainless steel, and steel will stain other metal. Use them at full strength or blended with other oil.
Mobil Mobilmet 426 is designed for slow- to moderate-speed cutting when used with hard metal. Use at full strength. It is sulfur free.
Size
Type
Compatible With
Each
5 gal.
Pail
Aluminum, Brass, Carbide, Cast Iron, Copper, Stainless Steel, Steel, Titanium
000000
0000000