Tapping and Threading Lubricants
Use these lubricants for easier and faster tapping, cutting, and threading of hard and thick material. They reduce friction between your cutting tool and workpiece to make cutting cycles faster and easier, improve surface finishes, and extend tool life. Use at full strength.
Lubricants with sulfur and lubricants with chlorine handle high pressure.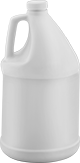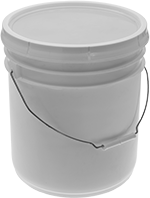 Use Ridgid lubricants to cut external threads into pipe. They're chlorine free, for use where chlorine waste disposal is a concern, and halogen free. They're often used with Ridgid pipe and conduit threaders. Ridgid Endura-Clear extends the life of dies and other thread-cutting tools. It's chemically compatible with products in the FBC System Compatible Program. Use Ridgid Extreme Performance on hard metal such as stainless steel.
Size,




gal.

Net


Weight,

oz.

Type
Additive
Compatible With
Each
1
__
Jug
Sulfur
Cast Iron
0000000
000000
5
__
Pail
Sulfur
Cast Iron
0000000
000000
1
__
Jug
Sulfur
Cast Iron
0000000
00000

Ridgid Extreme Performance

__
16
Aerosol Can
Sulfur
Stainless Steel, Steel
0000000
00000
1
__
Jug
Sulfur
Plastic, Stainless Steel, Steel
0000000
00000
5
__
Pail
Sulfur
Stainless Steel, Steel
0000000
000000