Mounting Rod Brackets for Conveyors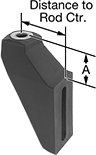 A

B

C

D

E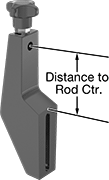 F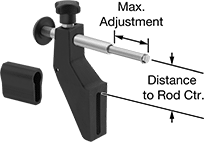 G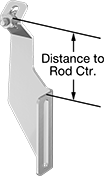 H

J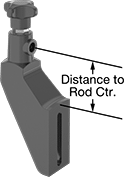 K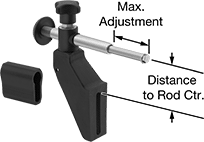 M

L
Brackets mount to the frame of a conveyor to hold mounting rods.
Styles G and M include a spring-loaded rod that attaches to a guide rail. A push on the knob moves the rod and guide rail for fast, consistent adjustment. The spacer can be cut to the length needed for adjustments between two positions.
Style J mounts to the top of a conveyor. The bracket grips the rod as the nut on the bottom is tightened.
Brackets with swivel head offer added versatility for angled mounting.
For technical drawings and 3-D models, click on a part number.