Nosepieces,

Jaws,

and Replacement Parts for Blind Rivet Tools

For
Manufacturer
Model Number
For
Rivet


Dia.

Each

For Pop Tools

Proset XT1, Proset XT2, Proset XT3, Proset 1600, Proset 2500, Proset 3400, PRG510A, PRG511A

5/32

"
00000000
000000
Proset XT1, Proset XT2, Proset 1600, Proset 2500, Proset 3400, PRG510A, PRG511A

1/8

"
000000000
00000
Proset XT1, Proset 1600, PRG510A, PRG511A

5/64

"
000000000
00000
Proset XT1, Proset 1600, PRG510A, PRG511A

3/32

"
0000000
00000
Proset XT2, Proset XT3, Proset 1600, Proset 2500, Proset 3400, PRG510A, PRG511A

3/16

"
000000000
00000
Proset XT3, Proset 3400

1/4

"
00000000
00000

For Marson Tools

Big Daddy, Big Daddy II

1/8

"
000000000
0000
Big Daddy, Big Daddy II

5/32

"
000000000
0000
Big Daddy, Big Daddy II

3/16

"
000000000
0000
Big Daddy, Big Daddy II

1/4

"
000000000
0000
Klik-Fast HP-2

3/32

"
00000000
0000
Klik-Fast HP-2

1/8

"
00000000
0000
Klik-Fast HP-2

5/32

"
00000000
0000
Klik-Fast HP-2

3/16

"
00000000
0000
V-4

3/32

"
000000000
0000
V-4

1/8

"
000000000
0000
V-4

5/32

"
000000000
0000
V-4

3/16

"
000000000
0000
V-4

1/4

"
000000000
0000

For Huck Tools

HK-150C

3/32

",

1/8

"
0000000
0000
HK-150C

5/32

",

3/16

"
00000000
0000
HK-150C

1/4

"
0000000
0000

For Gesipa Tools

Flipper, NTX-F

3/32

"
00000000
00000
Flipper, NTX-F

1/8

"
00000000
00000
Flipper, NTX-F

5/32

"
00000000
00000
Flipper, NTX-F

3/16

"
00000000
00000

For Lobster Tools

AR-2000M, AR-200MV, ARV-015MX, R1A1

3/32

"
00000000
0000
AR-2000M, AR-200MV, ARV-015MX, R1A1

1/8

"
00000000
0000
AR-2000M, AR-200MV, ARV-015MX, R1A1

5/32

"
00000000
0000
AR-2000M, AR-200MV, ARV-015MX, R1A1

3/16

"
00000000
0000
R1B1

3/32

"
00000000
00000
R1B1

1/8

"
00000000
00000
R1B1

5/32

"
00000000
00000
R1B1

3/16

"
00000000
00000

For Chicago Pneumatic Tools

CP9882

3/32

"
0000000
0000
CP9882

1/8

"
0000000
0000
CP9882

5/32

"
0000000
0000
CP9882

3/16

"
0000000
0000

For Rivdom and Honsel Tools

BZ123A, BZ133A VT402

5/32

"
00000000
00000
BZ123A, BZ133A VT402

3/16

"
00000000
00000
BZ123A, BZ133A VT402

1/4

"
00000000
00000

For Manufacturer Model Number
For Rivet

Dia.

Number
of Pieces
Each

For Pop Tools

Proset XT1, Proset 1600, PRG510A, PRG511A

5/64

"
2
000000000
0000000
Proset XT1, Proset 1600, PRG510A, PRG511A

3/32

",

1/8

",

5/32

",

3/16

"
2
0000000
00000
Proset XT2, Proset XT3, Proset 2500, Proset 3400

3/32

",

1/8

",

5/32

",

3/16

"
2
0000000
00000
Proset XT2, Proset 2500

1/8

",

5/32

",

3/16

"
3
0000000
00000
Proset XT3, Proset 3400

1/4

"
2
00000000
00000

For Marson Tools

Big Daddy, Big Daddy II

1/8

",

3/16

",

1/4

"
2
000000000
00000
Klik-Fast HP-2

3/32

",

1/8

",

5/32

",

3/16

"
2
00000000
0000
V-4

3/32

",

1/8

",

5/32

"
2
0000000
00000
V-4

3/16

",

1/4

"
2
0000000
00000

For Huck Tools

HK-150C
__
3
00000000
00000

For Gesipa Tools

Flipper
__
2
000000000
00000
NTX-F
__
2
0000000
00000

For Lobster Tools

AR-2000M, AR-2000MV, ARV-015MX, R1A1, R1B1

3/32

",

1/8

",

5/32

",

3/16

"
2
0000000
00000

For Chicago Pneumatic Tools

CP9882
__
2
0000000
00000

For Rivdom Tools

VT402
__
3
00000000
00000

For Manufacturer Model Number
For Rivet

Dia.

Each

For Pop Tools

Proset XT1

3/32

",

1/8

",

5/32

"
000000000
000000
Proset XT2

1/8

",

5/32

"
00000000
00000
Proset XT2

3/16

"
00000000
0000
Proset XT3, Proset 3400

1/8

",

5/32

"
000000000
00000
Proset XT3, Proset 3400

3/16

",

1/4

"
00000000
00000
PRG510A, PRG511A

3/32

",

1/8

",

5/32

",

3/16

"
00000000
00000

For Marson Tools

Big Daddy, Big Daddy II
__
000000000
0000
Klik-Fast HP-2
__
00000000
0000
V-4

3/32

",

1/8

",

5/32

"
0000000
0000
V-4

3/16

",

1/4

"
0000000
0000

For Gesipa Tools

Flipper
__
000000000
00000
NTX-F
__
0000000
00000

For Lobster Tools

AR-2000M, AR-2000MV, ARV-015MX

3/32

",

1/8

",

5/32

",

3/16

"
0000000
0000

For Chicago Pneumatic Tools

CP9882
__
0000000
00000

For Manufacturer Model Number
For Rivet

Dia.

Each

For Pop Tools

PRG510A, PRG511A
__
00000000
00000

For Marson Tools

Big Daddy, Big Daddy II

3/32

",

1/8

",

5/32

",

3/16

"
000000000
0000
Klik-Fast HP-2

3/32

",

1/8

",

5/32

",

3/16

"
00000000
000
V-4

3/32

",

1/8

",

5/32

"
0000000
0000
V-4

3/16

",

1/4

"
0000000
0000

For Gesipa Tools

Flipper
__
000000000
0000
NTX-F
__
0000000
0000

For Lobster Tools

AR-2000M, AR-2000MV, ARV-015MX
__
0000000
0000
Retaining Screw for Jaw Pusher Spring

For Manufacturer
Model Number
Includes
Each

For Chicago Pneumatic Tools

CP9882
1 Jaw Case, 1 Rear Jaw Case
000000000
000000
Center Bell Crank Bushing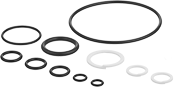 For Manufacturer
Model Number
Number
of Pieces
Includes
Each

For Chicago Pneumatic Tools

CP9882
11
8 O-Rings, 3 Backup Rings
0000000
000000
Chargers for Cordless Tools for Blind Rivets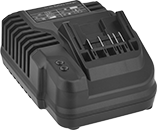 Chargers that cannot be sold to the regions listed are restricted by local energy efficiency requirements.
Rivet Setters for
Air-Powered

Hammers

For Domed
Head Solid Rivets

For Flat
Head Solid Rivets

Button Domed Head

Round Domed Head

Universal Domed Head

Brazier Domed Head

Modified
Brazier
Domed Head

Flat Head
A rivet setter is required when using air-powered hammers to drive rivets. Choose the setter that matches the rivet's head style.
For Rivet


Dia.

Lg.

Type
Size

Lg.

Tip


Dia.

Material
Each

For Solid Rivets

Button Domed Head

— AN435

1/16

"
3

1/2

"
Round
0.401"
1

9/16

"

1/2

"
Steel
0000000
000000

3/32

"
3

1/2

"
Round
0.401"
1

9/16

"

1/2

"
Steel
0000000
00000

1/8

"
3

1/2

"
Round
0.401"
1

9/16

"

1/2

"
Steel
0000000
00000

5/32

"
3

1/2

"
Round
0.401"
1

9/16

"

1/2

"
Steel
0000000
00000

3/16

"
3

1/2

"
Round
0.401"
1

9/16

"

1/2

"
Steel
0000000
00000

1/4

"
3

1/2

"
Round
0.401"
1

9/16

"

5/8

"
Steel
0000000
00000

5/16

"
3

1/2

"
Round
0.498"
1

9/16

"

13/16

"
Steel
0000000
00000

3/8

"
3

1/2

"
Round
0.498"
1

9/16

"

7/8

"
Steel
0000000
00000

1/16

"
3

1/2

"
Round
0.401"
1

9/16

"

1/2

"
Steel
0000000
00000

3/32

"
3

1/2

"
Round
0.401"
1

9/16

"

1/2

"
Steel
0000000
00000

1/8

"
3

1/2

"
Round
0.401"
1

9/16

"

1/2

"
Steel
0000000
00000

5/32

"
3

1/2

"
Round
0.401"
1

9/16

"

1/2

"
Steel
0000000
00000

3/16

"
3

1/2

"
Round
0.401"
1

3/4

"

1/2

"
Steel
0000000
00000

1/4

"
3

1/2

"
Round
0.401"
1

3/4

"

5/8

"
Steel
0000000
00000

5/16

"
3

1/2

"
Round
0.498"
1

9/16

"

13/16

"
Steel
0000000
00000

3/8

"
3

1/2

"
Round
0.498"
1

9/16

"

7/8

"
Steel
0000000
00000

Universal Domed Head

— AN470

1/16

"
3

1/2

"
Round
0.401"
1

9/16

"

1/2

"
Steel
0000000
00000

3/32

"
3

1/2

"
Round
0.401"
1

9/16

"

1/2

"
Steel
0000000
00000

1/8

"
3

1/2

"
Round
0.401"
1

9/16

"

1/2

"
Steel
0000000
00000

5/32

"
3

1/2

"
Round
0.401"
1

9/16

"

1/2

"
Steel
0000000
00000

3/16

"
3

1/2

"
Round
0.401"
1

9/16

"

1/2

"
Steel
0000000
00000

1/4

"
3

1/2

"
Round
0.401"
1

9/16

"

5/8

"
Steel
0000000
00000

Brazier Domed Head

— AN455

3/32

"
3

1/2

"
Round
0.401"
1

9/16

"

1/2

"
Steel
0000000
00000

1/8

"
3

1/2

"
Round
0.401"
1

9/16

"

1/2

"
Steel
0000000
00000

5/32

"
3

1/2

"
Round
0.401"
1

9/16

"

1/2

"
Steel
0000000
00000

3/16

"
3

1/2

"
Round
0.401"
1

9/16

"

1/2

"
Steel
0000000
00000

1/4

"
3

1/2

"
Round
0.401"
1

9/16

"

5/8

"
Steel
0000000
00000

Modified Brazier Domed Head

— AN456

3/16

"
3

1/2

"
Round
0.401"
1

9/16

"

1/2

"
Steel
0000000
00000

1/4

"
3

1/2

"
Round
0.401"
1

9/16

"

5/8

"
Steel
0000000
00000

Flat Head

1"
2

3/4

"
Round
0.401"
1

9/16

"

5/8

"
Steel
0000000
00000
Replacement Parts for
Air-Powered

Hammers