Multipurpose Cleaners
Use these cleaners to remove dirt, grime, and stains from most surfaces.
Powder and gel cleaners are abrasive to scour surfaces such as porcelain and tile. Powder is more abrasive than gel and contains bleach to power out tough stains.
USDA biobased cleaners are made from plant-based and pH-balanced ingredients. Cleaners that meet the EPA Safer Choice Standard are made of environmentally friendly ingredients. These cleaners also help you meet LEED Green Building standards.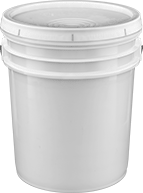 Each
Composition
Harshness
For
Use
On
For
Removing
Scent
Specifications
Met
Each

Squeeze

Bottle—

17

fl.

oz.

Water Based
Mild
Aluminum, Ceramic, Chrome, Galvanized Steel, Porcelain, Stainless Steel, Steel
Dirt, Dust, Grease/Oil, Lime Stains, Scale, Soap Scum
Lemon
EPA Safer Choice Standard, USDA Biobased
0000000
00000

Squeeze

Bottle—

32

fl.

oz.

Water Based
Mild
Aluminum, Ceramic, Chrome, Galvanized Steel, Porcelain, Stainless Steel, Steel
Dirt
__
__
000000
0000
Water Based
Mild
Aluminum, Ceramic, Chrome, Galvanized Steel, Porcelain, Stainless Steel, Steel
Dirt, Dust, Grease/Oil, Lime Stains, Scale, Soap Scum
Lemon
EPA Safer Choice Standard, USDA Biobased
0000000
00000
Package
Composition
Harshness
For
Use
On
For
Removing
Scent
Specifications
Met

Pkg.




Qty.

Pkg.

Squeeze

Bottle—

17

fl.

oz.

Water Based
Mild
Aluminum, Ceramic, Chrome, Galvanized Steel, Porcelain, Stainless Steel, Steel
Dirt, Dust, Grease/Oil, Lime Stains, Scale, Soap Scum
Lemon
EPA Safer Choice Standard, USDA Biobased
6
0000000
000000