About Structural Adhesives
No-Mix

Acrylic Structural Adhesives
No need to mix these acrylics—apply adhesive to one surface and activator to the other, then bring surfaces together to bond. Acrylics bond to the widest range of materials, especially plastics, and require the least amount of surface preparation.
Dispense adhesives in cartridges with a standard caulk gun.
324 and 330 bond dissimilar materials.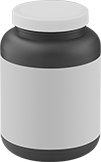 Mfr.


Model


No.

Size,




fl.




oz.

Type
Begins
to
Harden
Reaches
Full
Strength

Shear,




lbs./sq.




in.

Peel,




lbs./in.




wd.

Consistency


(Viscosity)

Temp.




Range,




°F

Color
For
Joining
Requires
Loctite®
Activator

No.

Each

Loctite® Adhesives with Activator

330
0.1
One-Time-Use Capsule
5 min.
24 hrs.
3,300
Not Rated
Thick Liquid (67,500 cP)
-65° to 250°
Amber
Metal, Metal to Plastic, Metal to Rubber, Metal to Glass, Plastic, Plastic to Rubber, Plastic to Glass, Rubber, Rubber to Glass, Glass, Wood, Wood to Glass
__
000000
000000
330
0.85
Syringe
5 min.
24 hrs.
3,300
Not Rated
Thick Liquid (67,500 cP)
-65° to 250°
Amber
Metal, Metal to Plastic, Metal to Rubber, Metal to Glass, Plastic, Plastic to Rubber, Plastic to Glass, Rubber, Rubber to Glass, Glass, Wood, Wood to Glass
__
0000000
00000
330
8.5
Tube
5 min.
24 hrs.
3,300
Not Rated
Thick Liquid (67,500 cP)
-65° to 250°
Amber
Metal, Metal to Plastic, Metal to Rubber, Metal to Glass, Plastic, Plastic to Rubber, Plastic to Glass, Rubber, Rubber to Glass, Glass, Wood, Wood to Glass
__
0000000
000000

Loctite® Adhesives

330
8.5
Tube
5 min.
24 hrs.
3,300
Not Rated
Thick Liquid (67,500 cP)
-65° to 250°
Amber
Metal, Metal to Plastic, Metal to Rubber, Metal to Glass, Plastic, Plastic to Rubber, Plastic to Glass, Rubber, Rubber to Glass, Glass, Wood, Wood to Glass
7387
0000000
000000
330
10
Cartridge
5 min.
24 hrs.
3,300
Not Rated
Thick Liquid (67,500 cP)
-65° to 250°
Amber
Metal, Metal to Plastic, Metal to Rubber, Metal to Glass, Plastic, Plastic to Rubber, Plastic to Glass, Rubber, Rubber to Glass, Glass, Wood, Wood to Glass
7387
00000000
000000
330
33
Bottle
5 min.
24 hrs.
3,300
Not Rated
Thick Liquid (67,500 cP)
-65° to 250°
Amber
Metal, Metal to Plastic, Metal to Rubber, Metal to Glass, Plastic, Plastic to Rubber, Plastic to Glass, Rubber, Rubber to Glass, Glass, Wood, Wood to Glass
7387
00000000
000000