Waste Container Lids for Drums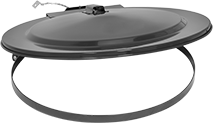 C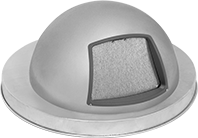 D
Convert your drums into a covered waste container.
Styles A and C are FM approved when used with a steel drum.
Style C is fire extinguishing. At 165° F, the fusible link melts to drop the lid and snuff out a fire. It comes with a nut and bolt strap assembly to attach the lid to a drum.