Stacking Caps and Targets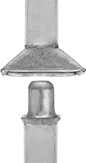 Target
Weld these caps and targets to the ends of posts to create stackable shelving and racking systems. The stacking caps fit into the targets and provide the stability you need for stacking structures on top of one another. They can also be used to replace damaged caps and targets in existing systems.
For technical drawings and 3-D models, click on a part number.
Laser Directing Components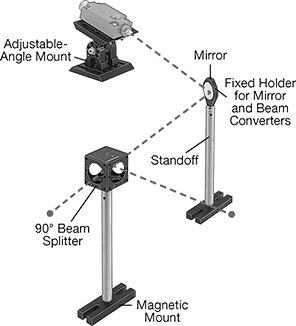 Direct laser beams where you need them with components that turn or split your beam. They work with any dot laser.
Mirror requires a holder to mount to a standoff.
90° turning mirror screws into a standoff.
Standoffs have 8-32 male threads on one end and 1/4"-20 female threads on the other. Diameter is 1/2". For additional lengths, see 18-8 Stainless Steel Standoffs.