Vehicle Seats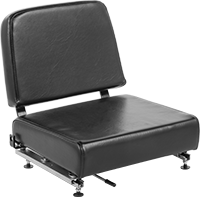 A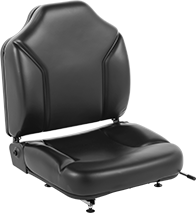 B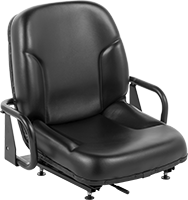 C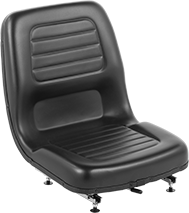 D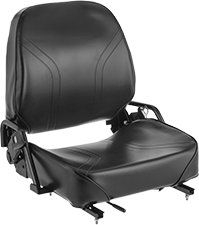 E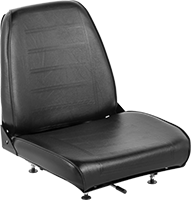 F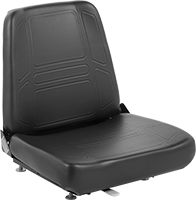 G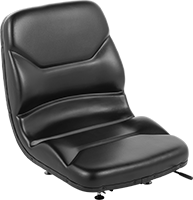 H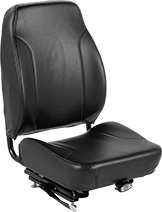 J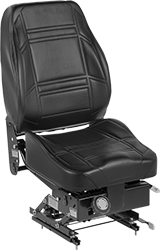 K
Replace worn out seats on equipment such as forklifts. Seats adjust front to back.
Note: Seats are not intended for highway-use vehicles.
Folding backrests can be lowered forward onto the seat.
Add a seat belt (sold separately) to these seats for a safer ride. Style E already includes a retractable seat belt. Seats for mounting bracket seat belt attachment come with a bracket to attach the seat belt. Seats for mounting bar seat belt attachment require a seat belt mounting bar (sold separately). Seats for threaded and unthreaded hole seat belt attachment do not require a mounting bar or bracket.
Styles A-D can be used in any equipment that has the same center-to-center width mounting stud pattern.
Styles E-J have multiple center-to-center width mounting stud patterns for greater mounting flexibility.
Style H is waterproof and can only be used with the standard seat belt.
Style J is designed to isolate and reduce vibration with a trampoline-style sling instead of a hardboard metal pan under the seat.
Style K provides a comfortable ride for operators of large equipment. The suspension flexes to absorb shock and vibration.
For technical drawings and 3-D models, click on a part number.