Automatic Transmission Fluids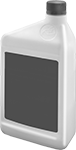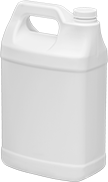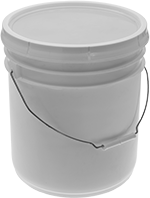 These fluids meet Ford and General Motors (Dexron III) specifications for automatic transmission fluids. They can also be used as power steering fluid and compressor fluid.
Viscosity is the thickness of an oil. The higher the grade, the thicker the oil, and the less it flows.
Mineral-oil-based fluid is derived from petroleum and is more economical than synthetic-oil-based fluid. Synthetic-oil-based fluid lasts longer than mineral-oil-based fluid, reducing the frequency of changes, and withstands a wider range of temperatures. Compatible with mineral-oil-based fluid, you can add these fluids without draining your existing fluids first.
Each
ISO
AGMA
SAE
SSU
Size
Type

Temp.




Range,

°F

Color
With
Detergent
Specifications
Met
Each

Mineral Base Oil

32
__
10W
150 @ 100° F
32 fl. oz.
Bottle
-30° to 200°
Red
No
Dexron III
0000000
000000

Synthetic Base Oil

46
1
20
220 @ 100° F
1 gal.
Jug
-35° to 200°
Red
No
Dexron III
0000000
00000
46
1
20
220 @ 100° F
5 gal.
Pail
-35° to 200°
Red
No
Dexron III
0000000
000000
Hydraulic System Treatments

Bottle
Protect and clean hydraulic, automatic transmission, and power steering systems—these treatments clear out sticky varnish and prolong system life. They help manage moisture levels in hydraulic systems, and dissolve harmful deposits to improve performance in automatic transmission systems. In power steering systems, they reduce noise from the steering pump, promote smoother steering, and control moisture levels. They're also used to flush out systems before replacing power steering fluid.
These treatments are compatible with all petroleum-based hydraulic oil and power steering fluids. They work with all conventional and synthetic, petroleum- and mineral-based automatic transmission fluids.