Build-Your-Own

Wire,

Cable,

and Cord Length Measurers
Combine a counter, feeder reel, coiler reel, and stand to create a wire, cable, and cord length measurer.
Counters measure material as you thread it through the internal wheels. These counters add and subtract. Mount them on a pedestal or floor stand (sold separately). Urethane-coated wheels are for PTFE-coated wire and fiber-optic cable.
Feeder reels hold material before it's threaded through a counter. Wind material around adjustable pins on the reel, or place spooled material on the 1/2" diameter spindle.
Coiler reels gather material once it has passed through a counter. These reels have a hand crank and collapse for storage.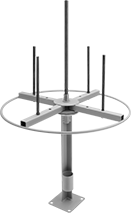 Feeder Reel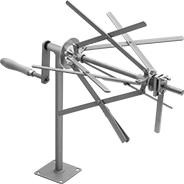 Coiler Reel
For
Coil
ID
For


Max.


Coil OD
Coil
Capacity
Coil Weight


Capacity,




lbs.

For
Use
With
Mounting
Location
Includes
Each

Feeder Reel

6

1/2

"-10

1/2

"
15"
__
75
Wire, Cable, Cord, Rope, Hose
Bench
Bench-Mount Pedestal
000000
0000000
6

1/2

"-18

1/2

"
24"
__
150
Wire, Cable, Cord, Rope, Hose
Bench
Bench-Mount Pedestal
0000000
000000

Coiler Reel

8"
__
125' of

1/2

" Dia. Materials, 550' of

1/4

" Dia. Materials
50
Wire, Cable, Cord, Rope, Hose
Bench
Bench-Mount Pedestal
0000000
000000
8"
__
150' of

3/8

" Dia. Materials, 10" Wide Spools with

1/2

" Dia. Hole
40
Wire, Cable, Cord, Rope, Hose
Bench
Bench-Mount Pedestal
000000
000000
12"
__
250' of

3/4

" Dia. Materials, 500' of

1/2

" Dia. Materials
125
Wire, Cable, Cord, Rope, Hose
Bench
Bench-Mount Pedestal
0000000
000000
12"
__
800' of

1/2

" Dia. Materials
75
Cable, Cord, Rope, Hose
Bench
Bench-Mount Pedestal
0000000
000000
15"
__
300' of 1" Dia. Materials, 550' of

3/4

" Dia. Materials
200
Wire, Cable, Cord, Rope, Hose
Bench
Bench-Mount Pedestal
0000000
000000
Floor Stands and Pedestals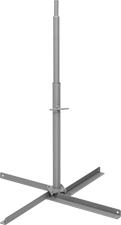 Floor Stand for
Wire,
Cable,
and Hose