Urinal Partitions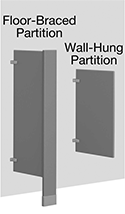 Fasteners require a Torx T27 tamper-resistant screwdriver. To account for the hardware, the doors and panels are slightly smaller than the width listed.
Steel partitions are the industry standard.
Stainless steel partitions are corrosion resistant.
Plastic laminate partitions are for use in low-humidity environments.
Plastic partitions are our most durable and damage-resistant partitions. They are often used in harsh environments and washdown areas.
For the best match, order color samples (sold separately).
Replacement Hardware Kits for Urinal Partitions
For Attaching Floor-Braced Partitions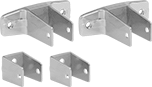 For Attaching
Steel and Stainless Steel
Floor-Braced
Partitions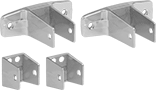 For Attaching
Plastic Laminate
Floor-Braced
Partitions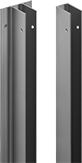 For Attaching
Plastic
Floor-Braced
Partitions
For Attaching Wall-Hung Partitions

For Attaching
Steel and Stainless Steel
Wall-Hung
Partitions

For Attaching
Plastic Laminate
Wall-Hung
Partitions

For Attaching
Plastic
Wall-Hung
Partitions