About Stair Tread Covers and Nosing
Stair Tread Covers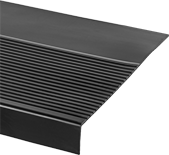 C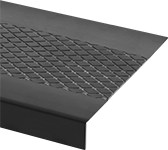 D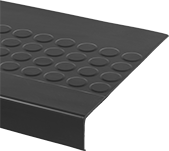 E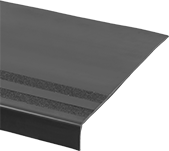 F
Protect stairs from wear or provide a new stair surface on worn stairs. Covers fit square-nose concrete and wood stairs.
Styles C-F are durable rubber for high-traffic areas. To install, use construction adhesive (sold separately). Style F have abrasive strips for added traction.
Nonabrasive Antislip Tape
A rubbery textured surface provides traction while being easy on shoes. Tape has an adhesive back. It can be walked on immediately after installation.