Warning: Products have one, but not necessarily all, of the selected characteristics.
Floor Cleaner Type

Floor Cleaner Type
DFARS (Defense Acquisition Regulations Supplement)

DFARS

(Defense

Acquisition
Regulations

Supplement)
Floor Finishes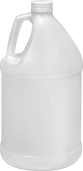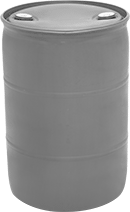 These durable finishes are detergent resistant and dry to a clear, high-gloss shine.
Finishes resist scuff marks for use on high-traffic floors. They require less frequent maintenance than finish/sealers.
Finish/sealers fill small cracks and imperfections, making them good for older, less well-maintained floors. They require fewer coats than finishes.
Type

Size,




gal.

Form

Max.




Coverage,




sq.

ft./gal.

Composition
Harshness
For
Use
On
Each

Finish

Jug
1
Liquid
2,000
Water Based
Moderate
Ceramic, Concrete, Linoleum, Stone, Terrazzo, Vinyl, Waxed Floors, Wood
0000000
000000
Jug
5
Liquid
2,000
Water Based
Moderate
Ceramic, Concrete, Linoleum, Stone, Terrazzo, Vinyl, Waxed Floors, Wood
0000000
000000
Drum
55
Liquid
2,000
Water Based
Moderate
Ceramic, Concrete, Linoleum, Stone, Terrazzo, Vinyl, Waxed Floors, Wood
0000000
00000000
Jug
1
Liquid
2,000
Water Based
Moderate
Ceramic, Concrete, Linoleum, Stone, Terrazzo, Vinyl, Waxed Floors, Wood
0000000
00000
Jug
5
Liquid
2,000
Water Based
Moderate
Ceramic, Concrete, Linoleum, Stone, Terrazzo, Vinyl, Waxed Floors, Wood
0000000
000000
Drum
55
Liquid
2,000
Water Based
Moderate
Ceramic, Concrete, Linoleum, Stone, Terrazzo, Vinyl, Waxed Floors, Wood
0000000
00000000