Replacement Kits for
Pressurized-Tank

Toilets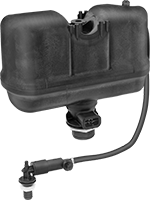 For
Manufacturer
For
Manufacturer
Series
For
Manufacturer
Model

No.

For
Tank
Manufacturer
For Tank
Manufacturer
Model Number
Each
Sloan
Flushmate
500, 501, 501-A, 501-B
American Standard, Crane, Gerber, Kohler, Mansfield, Universal Rundle
__
0000000
0000000
Sloan
Flushmate
503
American Standard, Crane, Gerber, Kohler, Mansfield, Universal Rundle
All Except Gerber 28-385, All Except Kohler K4404
00000000
000000
Sloan
Flushmate
503
Kohler
K4404
00000000
000000
Replacement Parts for
Pressurized-Tank

Toilets

Upper Supply Kit

Flush Valve Cartridge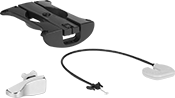 Handle Kit
Upper supply kit connects the main line to the lower supply kit.
Flush valve cartridge activates the flushing mechanism.
Handle kits replace both left- and right-side flush handles.
Component
For
Manufacturer
For
Manufacturer
Series
For
Manufacturer
Model

No.

Includes
Each
Upper Supply Kit
Sloan
Flushmate
500, 501, 501-A, 501-B, 503
Air Inducer, Clamp, Vacuum Breaker
0000000
000000
Flush Valve Cartridge
Sloan
Flushmate
500, 501, 501-A, 501-B, 503
__
0000000
00000
Handle Kit
Sloan
Flushmate
503
Handle, Bushing, Cable, Crank Housing, Locknut, Plate, Screws, Spacer
0000000
00000
Sloan Urinal Cartridges

It's time to replace your Sloan urinal cartridge if you no longer see the blue indicator, fluid flows slowly, or there's blue sealant on top. These cartridges have a liquid seal that lets urine drain from the urinal while blocking odors from escaping out of the drain. As they're used, this seal erodes and the cartridges become soiled.
For Manufacturer
For Sloan
Manufacturer Series
For Falcon
Manufacturer Series
Manufacturer
Model

No.

Material

Dia.

Ht.

Color
Each
Sloan, Falcon
Hybrid, Waterfree
Hybrid, Waterfree
WES-150
Plastic
5

1/2

"
5"
White
0000000
000000