For Use With

For Use With
Show
For Use With

For Use With
Hide
Warning: Products have one, but not necessarily all, of the selected characteristics.
DFARS (Defense Acquisition Regulations Supplement)

DFARS

(Defense

Acquisition
Regulations

Supplement)
Urinal Screens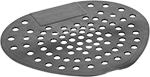 A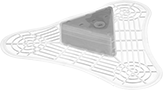 B
Style A has a deodorizing scent that lasts an average of 30 days.
Style B has a cleaning/deodorizing block that releases detergent for an average of 30 days when water flows through it.