Pipe
Condensation-Reducing

Coatings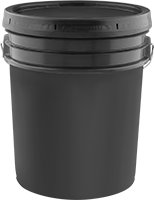 Prevent condensation from forming on refrigeration and air conditioning lines and cold-water piping. All coatings adhere to metal.
Mastic coatings adhere to PVC and CPVC in addition to metal.
Pipe
Condensation-Reducing

Rubber Strips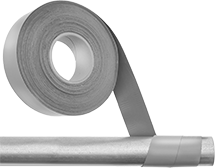 Wrap pipes, tubing, and fittings to prevent condensation from forming. These strips are for use on copper, iron, and steel.
Rubber strips are bacteria and UV resistant to protect pipe from corrosion above and below ground.
Vinyl foam strips restrict absorption of water, air, and gas. These strips have a foil covering.
For technical drawings and 3-D models, click on a part number.
Thick.

Wd.

Lg.,




ft.

Temperature


Range,

°F

Flexibility
Backing
Type
Color
Each

Rubber

1/32

"
2"
75
-20° to 140°
Flexible
Adhesive
Gray
0000000
000000

1/32

"
4"
75
-20° to 140°
Flexible
Adhesive
Gray
0000000
000000

1/32

"
6"
75
-20° to 140°
Flexible
Adhesive
Gray
0000000
000000

Vinyl Foam

1/8

"
2"
30
-40° to 180°
Flexible
Adhesive
Silver
0000000
00000

Butyl Rubber

1/8

"
2"
30
-30° to 175°
Flexible
Adhesive
Off-White
000000
00000

1/8

"
2"
30
20° to 190°
Flexible
Adhesive
Black
00000000
00000