NIOSH Approval

NIOSH Approval
Show
NIOSH Approval

NIOSH Approval
Hide
Filter Rating

Filter Rating
DFARS (Defense Acquisition Regulations Supplement)

DFARS

(Defense

Acquisition

Regulations

Supplement)
Mask Material

Mask Material
Mask Coverage

Mask Coverage
Assigned Protection Factor

Assigned Protection Factor
Disposable Respirators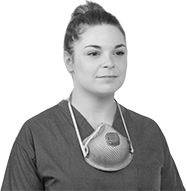 Comfort Strap

G
As you breathe through them, these respirators filter out contaminants in the air. Throw them out when soiled, damaged, or breathing is difficult.
N95 respirators filter out 95% of solid particles. They are not oil resistant.
Respirators with an exhale valve reduce breathing resistance and hot air buildup.
Respirators with a mesh shell hold their shape in heat and humidity.
Respirators with a comfort strap unbuckle to let the mask hang loosely around your neck when not in use.
Choose the correct size to create a good seal. Size M/L and one-size respirators fit most adults.
Respirators that cannot be sold outside of the U.S. and Canada are restricted due to product labeling requirements.
Style
Filter
Rating
For
Use
With
NIOSH
Approval
Exhale
Valve
Size
Color
Features
Cannot
Be
Sold To

Pkg.




Qty.

Pkg.

G
N95
Solid Particles
TC-84A-0120
Yes
M/L
White
Comfort Strap, Mesh Shell
Outside United States and Canada
10
0000000
000000