Carts with Outlet Strips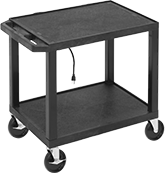 A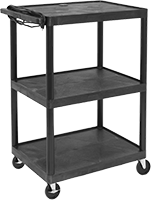 B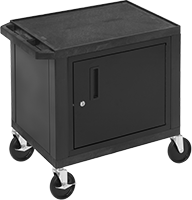 C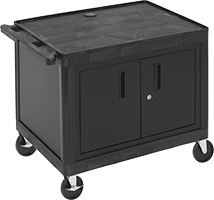 D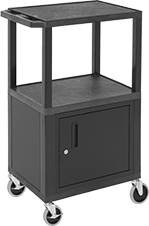 E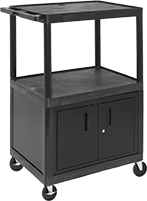 F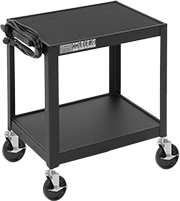 G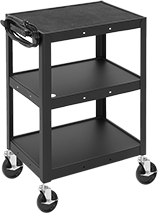 H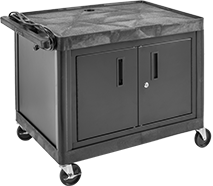 J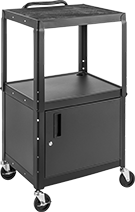 K
Also known as A/V and audio/visual carts, these carts come with a 15-amp outlet strip and power cord.
Adjustable Style B and E carts have additional frame pieces that can be swapped in to change the height of the shelves.
Polyethylene carts are lightweight and resist dents and corrosion. Steel carts are heavier and more durable than plastic carts. Enclosed carts have a door with a lock.
Carts with a slip-resistant surface prevent items from sliding. Carts with an adjustable top shelf require some assembly to adjust the height.
Style A-K carts have four swivel casters for easy maneuvering and wheel brakes to prevent the cart from rolling.
Solid plastic wheels work best on smooth surfaces. Rubber tread-on-core wheels have a hard core for strength surrounded by a shock- and sound-absorbing tread for a cushioned ride on all surfaces.