DFARS (Defense Acquisition Regulations Supplement)

DFARS

(Defense

Acquisition
Regulations

Supplement)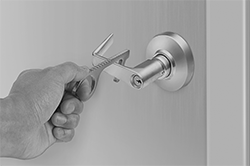 Open doors, pull levers, and push buttons with these multitools to avoid touching surfaces with your hands. They also have a touch-screen stylus that works with ATMs, pin pads, and checkout registers. These tools are made from copper alloy, which inhibits the growth of bacteria. It's also durable and rust-resistant, so these tools hold up to everyday use. Use the keychain hole to hang them from key rings and lanyards, so they're always on hand.
Number
of
Tools
Tools
Included
Tool
Material
Length
Width
Thickness
Features
Each
3
Button Presser, Door Opener, Touch Screen Stylus
Copper Alloy
3

5/8

"
1

3/8

"

1/4

"
Keychain Hole
0000000
000000
Non-Contact

Push-Button

Pins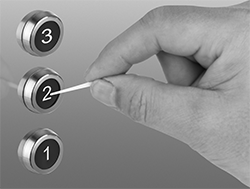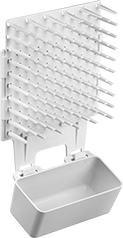 Press push buttons, such as those in elevators, without touching them to prevent the spread of germs. These single-use pins come attached to sheets. Pull a pin off the sheet, use it to press a button, and then drop it into the discard receptacle for safe disposal. The mounting plate has adhesive strips, so you can easily stick these pins to elevators, walls, and other flat surfaces. The pins are recyclable.