How to

Identify and Measure Fittings
Pipe size is an industry designation, not the actual size. View information about how to measure threaded and unthreaded pipe and pipe fittings.
Grease Traps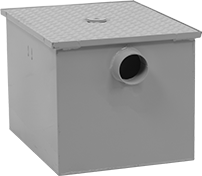 Steel
Often used in restaurants, these grease interceptors remove and retain grease from waste water to prevent blockages inside the plumbing system.
Steel traps use a no-hub pipe coupling (not included) to connect to pipe.
For technical drawings and 3-D models, click on a part number.
Multicatch Mouse Traps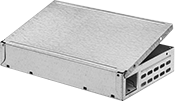 Bait this trap once and catch up to 30 mice. The lid is hinged, offering access for releasing and discarding.
Lg.

Wd.

Ht.

Material
For Use
Outdoors
Each
10"
6"
2"
Galvanized Steel
No
000000
000000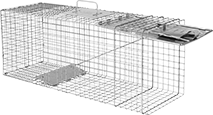 For Rodents
and Small Animals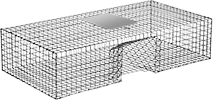 These lightweight, portable traps safely capture a variety of animals. A spring-loaded door allows animals to enter but not leave until you release them.
Lighted Insect Glue Traps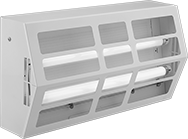 Use these quiet, indoor traps to lure and kill flying insects with UV light bulbs which are placed next to sticky glue boards.
These traps cannot be sold to Canada due to import regulations.
Glue board sets include replacement bottom and back glue boards.
Approximate
Coverage

Ht.

Wd.

Dp.

Material
Color
Plug
Type
Cord


Length,




ft.

Mounting
Location
Mounting
Fasteners
Included
Bulbs
Included
Specifications
Met
Cannot
Be
Sold To
Each
Each
1,800 sq. ft.
10"
19"
6"
Painted Steel
White
Three Prong
6
Wall
Yes
Yes
UL Listed

Canada
00000000
0000000
0000000
000000
Low-Pressure

Iron and Steel Threaded Pipe Fittings
Use these fittings for low-pressure applications in noncorrosive environments.
NPTF (Dryseal) threads, NPSC (National Pipe Straight Coupling) threads, and NPSL (National Pipe Straight Locknut) threads are compatible with NPT threads.
For technical drawings and 3-D models, click on a part number.

For Use

With:




NPT,

BSPP,

and

Metric:

Air,

Natural

Gas,

Oil,

Steam,

Water


NPTF:

Air,

Natural

Gas,

Steam,

Water
Pressure

Class:




NPT: 150

Pipe Nipples and

Pipe:




NPT:

Use Schedule 40 steel
Specifications

Met:


BSPP and

Metric:

DIN 908
Pipe
Size

Drive
Size

Max.

Pressure

Max.

Steam Pressure
Material
Each

NPTF Male with Magnet

1/8

3/16

"
150 psi @ 72° F
150 psi @ 250° F
Steel
0000000
00000

1/4

1/4

"
150 psi @ 72° F
150 psi @ 250° F
Steel
0000000
0000

3/8

5/16

"
150 psi @ 72° F
150 psi @ 250° F
Steel
0000000
0000

1/2

3/8

"
150 psi @ 72° F
150 psi @ 250° F
Steel
0000000
0000

3/4

9/16

"
150 psi @ 72° F
150 psi @ 250° F
Steel
0000000
0000
1

5/8

"
150 psi @ 72° F
150 psi @ 250° F
Steel
0000000
0000
Plugs with External Hex Drive

For Use

With:




Solid:

Air,

Steam,

Oil,

Water,

Natural Gas
Solid with

Magnet:

Air,

Steam,

Water,

Natural Gas
Specifications

Met:


BSPP and Metric with

Washer:

DIN 910


BSPT:

DIN 909
Thread Size
Plug Construction

Max.

Pressure

Max.

Steam Pressure
Material
Each

Metric Male

M12 × 1.25 mm
Solid with Magnet
150 psi @ 72° F
150 psi @ 250° F
Steel
0000000
000000
M14 × 1.25 mm
Solid with Magnet
150 psi @ 72° F
150 psi @ 250° F
Steel
0000000
00000
M14 × 1.5 mm
Solid with Magnet
150 psi @ 72° F
150 psi @ 250° F
Steel
0000000
0000
M18 × 1.5 mm
Solid with Magnet
150 psi @ 72° F
150 psi @ 250° F
Steel
0000000
00000
Plugs with External Square Drive

For Use

With:


NPT and

BSPT:

Air,

Natural

Gas,

Oil,

Steam,

Water


NPTF:

Air,

Natural

Gas,

Steam,

Water
Pressure

Class:


NPT

Iron:

125
BSPT

Iron:

150

Specifications

Met:


See table
Pipe Nipples and

Pipe:


NPT and

BPST:

Use Schedule 40 steel
Pipe
Size

Plug Construction

Max.

Pressure

Max.

Steam Pressure
Material
Each

NPTF Male

1/8

Solid with Magnet
150 psi @ 72° F
150 psi @ 250° F
Steel
0000000
00000

1/4

Solid with Magnet
150 psi @ 72° F
150 psi @ 250° F
Steel
0000000
0000

3/8

Solid with Magnet
150 psi @ 72° F
150 psi @ 250° F
Steel
0000000
0000

1/2

Solid with Magnet
150 psi @ 72° F
150 psi @ 250° F
Steel
0000000
0000

3/4

Solid with Magnet
150 psi @ 72° F
150 psi @ 250° F
Steel
0000000
0000
1

Solid with Magnet
150 psi @ 72° F
150 psi @ 250° F
Steel
0000000
0000