Algae Reducers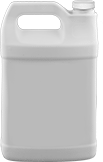 Also known as dispersants, add these chemicals to wastewater to control the growth of algae and other microorganisms that cause foul odors. You can also use them in HVAC equipment, such as cooling towers and humidifiers.
Type

Size,




fl.

oz.

Composition
Harshness
For Removing
Primary Chemical
Each

Liquid Concentrate

Bottle
32
Water Based
Harsh
Algae, Bacteria, Odors
Glutaraldehyde (15-20%)
0000000
000000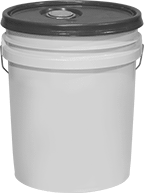 Neutralize the pH of industrial wastewater to prepare it for disposal. Unlike other neutralizers that only work on either acids or bases, these neutralizers work on both—they bring low pH up and high pH down without the risk of overshooting.
Type
Net

Weight,




lbs.

Composition
Harshness
Primary Chemical
Each

Powder

Pail
15
Water Based
Moderate
Sodium Bicarbonate (50-70%)
0000000
0000000
Flocculants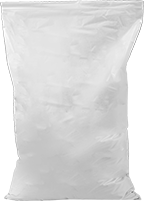 Bag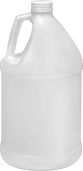 Jug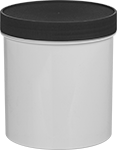 Jar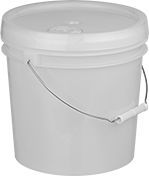 Pail
Clump small particles in wastewater together for easy removal.
Made of polyacrylamide, these flocculants attract and pull particles together using negatively charged ions (anionic). They're less toxic than those that use positively charged ions (cationic).
Mix granular flocculants with water before use.
Type

Size,




gal.

Net

Weight,




lbs.

Primary Chemical
For pH Range
Composition
Harshness
Each

Granular

Bag
__
55
Polyacrylamide
6.0-10.0 pH
Water Based
Mild
0000000
0000000

Liquid Concentrate

Jug
1
__
Polyacrylamide
4.0-14.0 pH
Water Based
Moderate
0000000
00000

Powder

Jar
__
2
Polyacrylamide
4.0-14.0 pH
Water Based
Mild
0000000
00000
Pail
__
14
Polyacrylamide
4.0-14.0 pH
Water Based
Mild
0000000
000000
Defoamers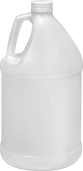 Control and prevent foam in wastewater systems to improve equipment efficiency and reduce energy costs. These defoamers can also be used in pressure washers and powered floor cleaners. Use with cold water only.
Type

Size,




gal.

Composition
Harshness
For
Removing
Primary Chemical
Each

Liquid Concentrate

Jug
1
Water Based
Mild
Foam
Silicone Dioxide (<1%)
0000000
000000